9 reasons why Adams Accountancy are the best accountants in Dartford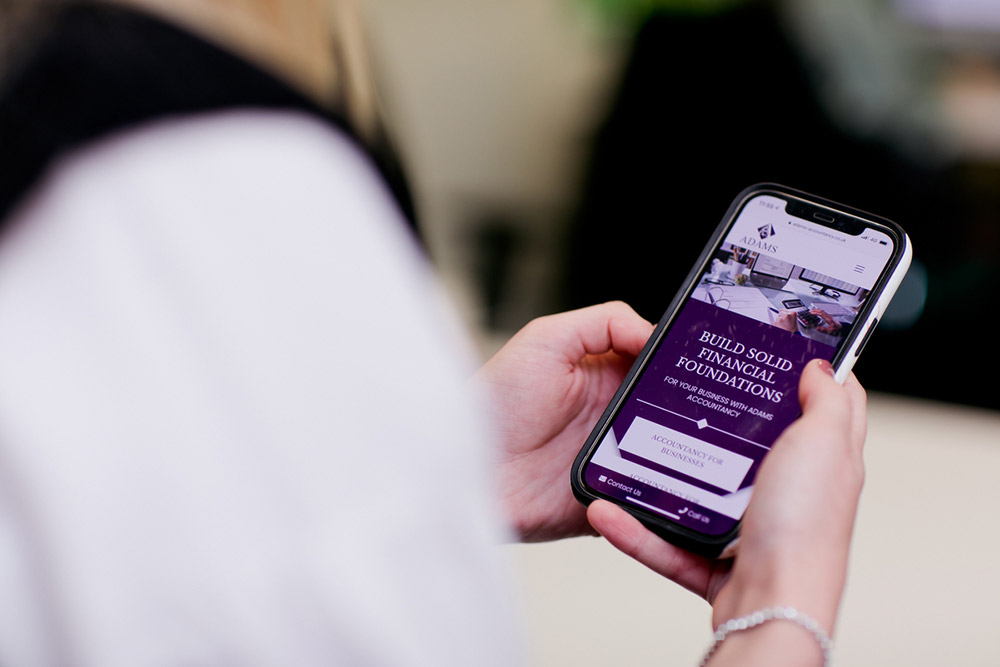 Choosing the right accountant can be difficult, especially when there are so many different accountancy firms near you. At Adams Accountancy, we think we're the best accountants in Dartford and the surrounding areas to help a small or medium business like yours.
Why do small businesses need the help of an accountant?
Most of our small business clients want an accountant to help them grow as well as take care of the basics of bookkeeping and tax compliance. They often find managing their finances isn't one of their strengths. They need to feel confident that a competent professional is looking after it all so there are no nasty surprises at tax year end. From keeping on top of your invoicing, credit control and managing receipts to providing support for funding applications and grants, Adams Accountancy puts your business success at the heart of everything we do.
Whether you're a builder, lawyer, dog-groomer or local cafe, you don't want to be drowning in spreadsheets or scratching around at year end for documents to figure out your finances. Here are 9 reasons why it makes sense to outsource it all to the best accountants in Dartford.
Experience helping small businesses

With over 50 years' experience in our team, we work closely with small and medium-sized businesses, based in Dartford, Bexley and further afield, including Central London. Small businesses can count on our tailored support to help them succeed.

Comprehensive services

Most small business owners need more than just tax accounting. Although Adams Accounting will work on keeping your tax bill as low as possible, we also offer a wider range of services to help your business thrive. Services include bookkeeping to save you time and frustration, budget preparation so you stay in control of your costs or cash flow forecasting so you'll still be in business this time next year. Adams Accountancy is a full-service practice supporting the financial needs of dozens of Dartford and Kent based businesses.

A customer experience you can recommend

You can't get better marketing than word of mouth and here's what some of our clients have said about our services:

'helpful, responsive and professional'
'a 5 star service from day 1'
'super-impressed with their attention to detail, timeliness, and advice'
'no hesitation in recommending Adams Accountancy's services – the best accountants in Dartford'
'They sort things so I don't have to worry.'

Understanding your industry

One of the ways we work hard to be the best accountants in Dartford is by really getting to know your business and understand your industry. It doesn't matter to us what you do, you'll still get a tailored services that meets your exact needs.

Affordable and competitive prices

It's in our interest to make sure your small business flourishes and grows – the longer you're in business, the longer we can be your accountants so our prices are affordable and competitive. Let us know how much of your bookkeeping and accounting you'd like us to look after and we'll give you a quote.

Convenient location near Dartford

Adams Accountancy is conveniently located just four miles from the centre of Dartford on the outskirts of Bexley. We love to see clients in person whenever possible but if you're a small business somewhere else in the UK, we can meet you online and manage your accounts via email and phone too, so don't let your location be a barrier to getting the best accounting support for your company.

Not just compliance

The best accountants in Dartford don't just call you once a year at tax year end. We are also business partners who help you with all aspects of your finances. We can provide financial reporting to help you understand your profitability, keep tabs on your cash flow and make sure you are keeping your costs under control.

On top of changes to rules and regulations

Avoid late penalties and interest charges by being on time every time with your tax returns, whether that's your self-assessment, VAT returns or your annual accounts and Corporation Tax. We work hard to keep our knowledge up to date so you can sleep easily knowing it's all in hand.

Make more profits, save more tax

Of course, one of the main reasons why small businesses want to use an accountant is to save tax – don't worry, we are experts at that too!
Working with Adams Accountancy, best accountants in Dartford for small businesses
Small business owners need to be resilient and able to adapt quickly to capitalise on new opportunities to avoid being one of the 6 in 10 businesses that goes bust in the first 3 years. An innovative business partnership with us means you stay ahead of any challenges and are set up for success. Call Adams Accountancy on 01322 250001 or email info@adams-accountancy.co.uk for a no-obligation chat about your business today.