I don't want my children to pay Inheritance Tax on our hard-earned money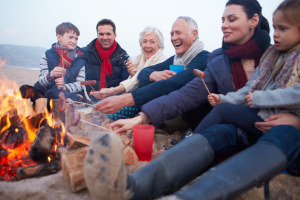 We hear this a lot!
People are rightly concerned and they don't want to give away their hard-earned money to the Tax Man when they die.
What can I do?
The easiest course of action is to give it away now, gifts made over 7 years before your death will be exempt from Inheritance Tax.  However, many are concerned that they might need it for personal expenses such as health care.
People have saved and behaved prudently and don't want to see it disappear in taxes when they pass away.
Fortunately, careful planning with an Accountant and Independent Financial Adviser (IFA) can help.
Trust and investment planning can help
Using a trust, it is possible to retain access to money while moving some or all of it outside of your estate.  Your beneficiaries can receive what you would want them to have whilst also reducing potential Inheritance Tax bills.
You can also ensure that any wishes you might have as to how the money is spent are respected.  You are able to protect your hard-earned money against changes in the family structure after you pass away; divorce, new marriages and children for example.
Does this apply to me?
There are different types of trust that can be used in conjunction with highly tax efficient investments.
They can help:
Those who have just inherited money themselves.
People who wish to provide an income for themselves but to also reduce the potential Inheritance Tax bill immediately.
Those who want to retain access to their capital but wish to pass growth down the generations and place a cap on potential bills.
Investors who wish to retain access to capital sums on a regular basis but after 7 years move the money outside of the estate for Inheritance Tax purposes.
When should I be thinking about this?
As always, the sooner one starts planning the better.  Adams Accountancy work closely with Tim Harvey of HR Independent Financial Services Limited making sure that our client's hard-earned cash is protected and distributed according to their wishes.
To learn more about how we can help you, come to Adams Accountancy.  Give us a call on 01322 250 001 or email info@adams-accountancy.co.uk.