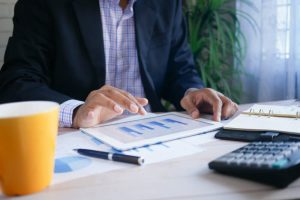 If you run a business of any size, you'll probably have heard of the term 'bookkeeping'. Bookkeeping is an essential part of running your business smoothly, allowing you to plan for the future. However, 'balancing the books' is something that can seem quite tricky. So, what are the benefits and how can you ensure that your bookkeeping is up to scratch?
What is bookkeeping?
Bookkeeping is essentially the process of recording financial transactions. This comes under the umbrella of accounting for businesses and other organisations, and can help keep track of a company's progress. Each and every transaction that a company makes, whether this is a sale or a purchase, must be recorded. This is something that bookkeeping and accounting keep track of.
What is involved in bookkeeping?
Bookkeeping involves a number of tasks for updating financial records and tracking numbers for your business. Bookkeeping includes:
Recording expenses and purchase invoices
Accounting for payments to suppliers
Recording loan payments
Recording Invoices sent to your customers
Accounting for payments from your customers
Monitoring asset depreciation
Monitoring tax payments and liabilities
What are the benefits of bookkeeping for your business?
Every business owner will benefit from bookkeeping, but what makes it worthwhile to outsource the work? There are countless reasons why you should invest in a bookkeeping service; find these out now…
Guaranteed accuracy
By using a professional accountancy bookkeeping service, you will be guaranteed the accuracy that an expert provides. Small business bookkeeping may seem like it's going to be simple, but at some point it will become overwhelming. Professionals balance sheets all the time, and they know how to do calculations that won't fail.
Save your time
Even the process of basic bookkeeping can be lengthy. Keeping track of all your purchases and payments can turn into a full-time responsibility, so outsourcing this work is bound to save you time. You can then dedicate this time to furthering your business. It is also a process which can take the professionals a shorter amount of time due to specialist bookkeeping software.
Keep track of your progress
Monitoring your accounting records and receiving financial statements will allow you to keep track of how your business is progressing. Observing your profit and loss will provide you with an accurate representation of your business's success. From this, you can identify which areas of your company need more or less financing, honing your processes to work smarter.
Plan for the future
Bookkeeping allows you to keep an eye on your books to see your cash flow and how much you are spending. This consequently means that you can be aware of the finances that you have to spare. Accurate books will give you the option to plan for your business's future with a financial business plan, setting yourself goals and targets so that you can achieve everything you want to.
Investing in an outside company to do your bookkeeping for you will ensure that you can rest easy knowing that your finances are taken care of and can dedicate the time you save to your business. For simple and effective services, come to Adams Accountancy. Give us a call on 01322 250 001 or email info@adams-accountancy.co.uk.